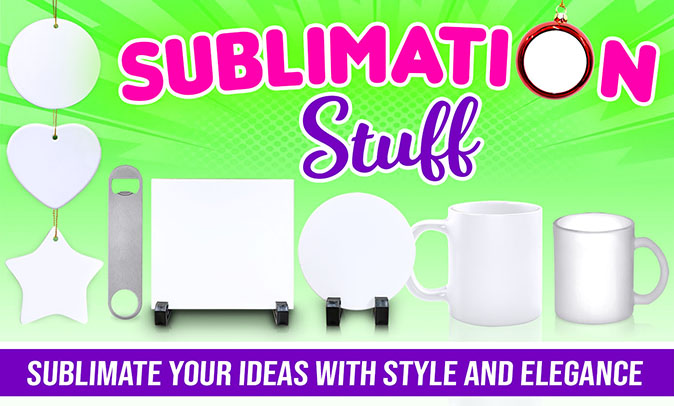 What is Sublimation?
Sublimation is the chemical process in which a solid turns into a gas without going through the liquid state.
But what does sublimation printing mean? It is the method of printing on a paper specifically designed to solidify sublimation ink, and then transfer it, through TEMPERATURE, PRESSURE AND TIME, to surfaces with polyester (or with polyester pretreatment).
How does sublimation work?

1. Sublimation involves the use of a digital printer with sublimation inks to produce images on paper specifically designed for such effects.
2. The printed sublimation paper is placed against the fabric (or sublimation article) in a heat press, being exposed to: Temperature, pressure and time, so that the inks go from solid to gaseous state. Once in the gaseous state, the inks permeate the fibers of the fabric or article, transferring the image.
Read more »